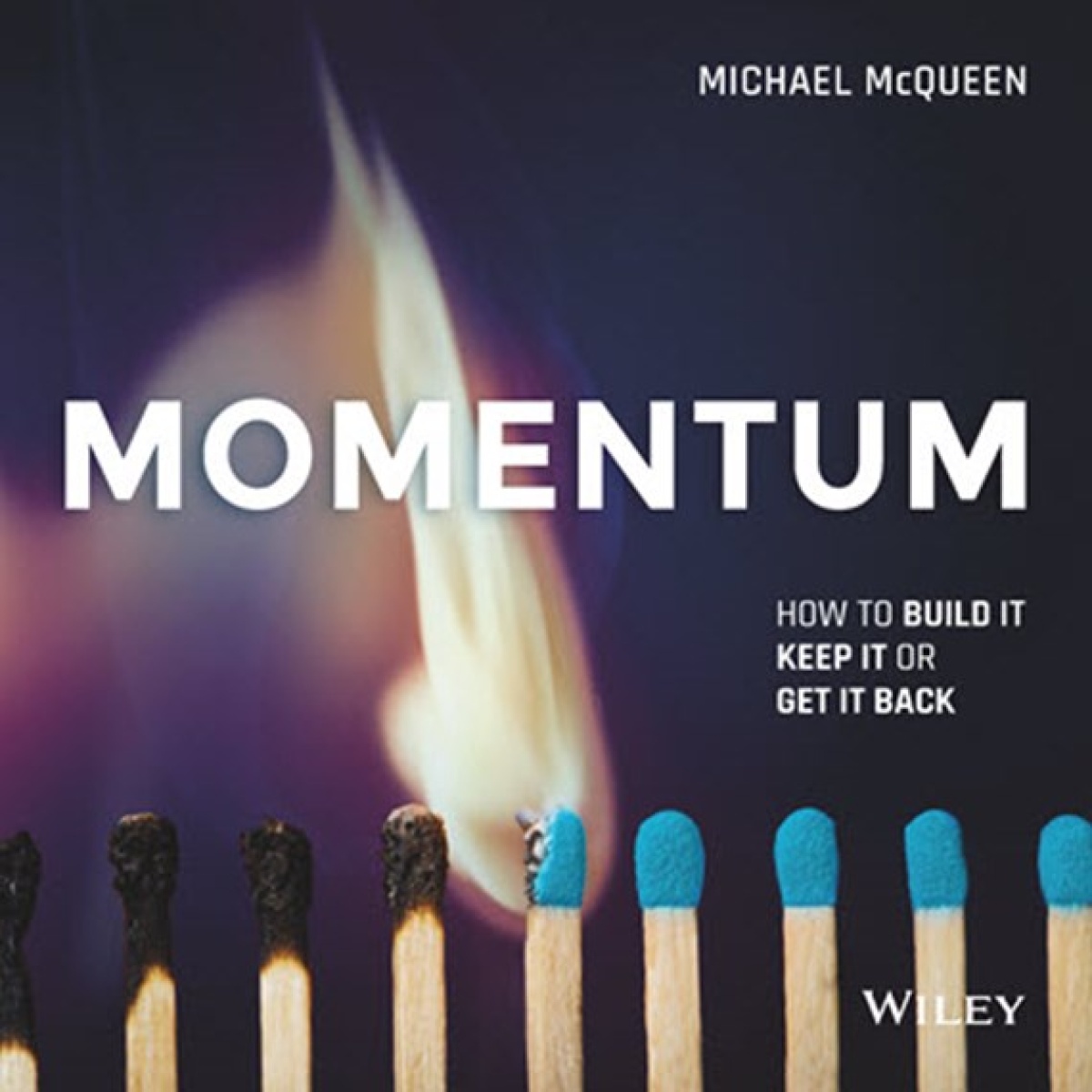 When it is working for you, momentum can be your biggest asset and your best friend. However, when you start to lose your mojo and get into a rut, turning things around requires a specific set of skills and understanding.
This simple and powerful book will show you how to build and keep unstoppable momentum in both business and life. You will discover the secrets of lasting growth and vitaliity while learning how smart individuals and organizastions stay on a roll and at the cutting edge.
This new release explores why many of the world's most iconic brands are becoming obsolete and offers tips for leaders and organizations committed to avoiding the same fate.
In an unprecedented era of upheaval, this timely book offers practical and proven strategies for staying ahead of the curve and the competition as times change.
This DVD series by leading Australian educationalist Michael McQueen features 4 live presentations focussed on equipping today's teachers to engage tomorrow's learners.
This 2-DVD program is deisgned to give local Rotary clubs insights and strategies for engaging the next generation of members.
With just 11% of its members under the age of 40 and the average age of many clubs approaching 65, Rotary is facing a demographic crisis in the years to come.
Designed exclusively for the direct sales sector, this unique and practical 6 CD program highlights:
The 7 reasons Gen Y represent such an exciting opportunity for direct selling
The core beliefs that define Gen Y and make them so different to older generations
Over 3 CDs jam-packed with proven strategies for engaging young people in your business
As an added bonus, purchasers of 'The Next Wave' also recieve a free eResource CD featuring further reading and a 40-page workbook.